Where else to buy SOLTAKO leather bags
We are collaborating with some of the world's most known retailer where you can also purchase our collections of handcrafted leather bags. Find out more what customers say.


"Super bag. Finally one that stands out from the crowd! With it you are definitely the eye-catcher in the city. I can only recommend it, especially for the office perfect, because the laptop also fits in. The small inside pocket is also top, which you can use separately for evenings on holiday :) for hotel card, lipstick and whatever else the lady needs perfect! Thumbs up, especially for the great packaging!!!"
Review on Amazon.de by Steffi
Buy on Amazon.de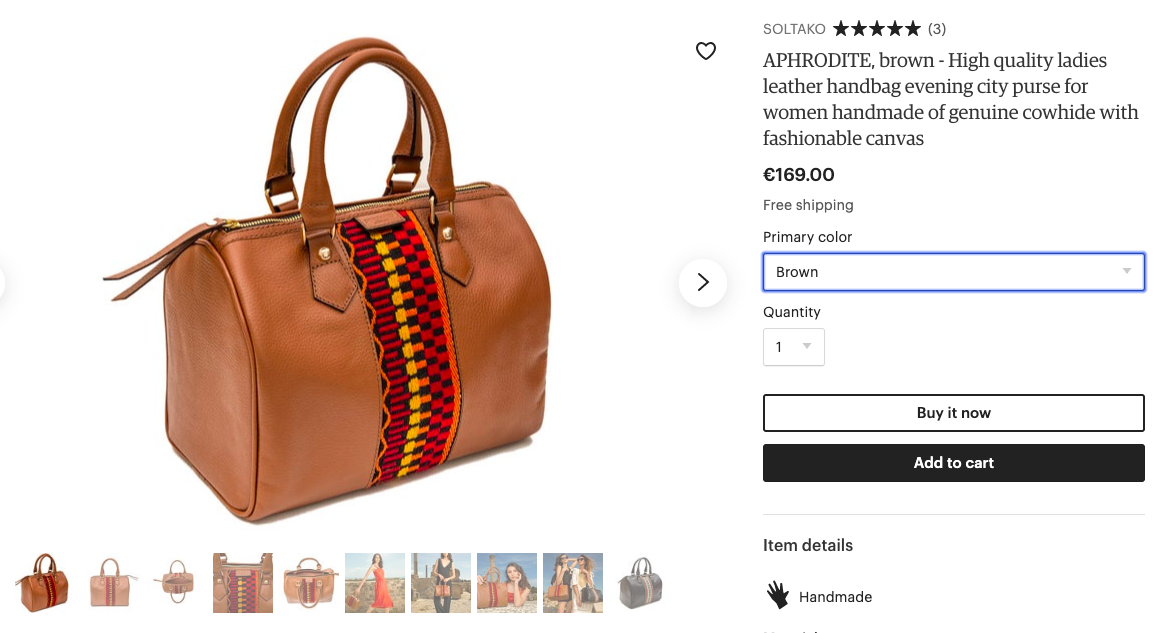 "Wow! Gorgeous elegant bag! I own a lot of bags from all known and unknown brands like LV, Gucci, Furla etc. I came across this model when I was looking for a Speedy from Louis Vuitton. The design of this handbag is similar but great reinterpreted! I particularly like the beautiful stripe made of fabric/canvas. And the leather feels very high quality. Super value for money!"
Review on Etsy.com by Aleksandra
Buy on Etsy.com

"I'm totally thrilled!! Great genuine leather bag! The color is bright orange!!! It is very elegant and practical!! You can wear it to work and also to go out! Really great workmanship!! Super quality to recommend! I am fully satisfied! Many thanks to Soltako!!"
Review on Amazon.de by Konstantin
Buy on Amazon.de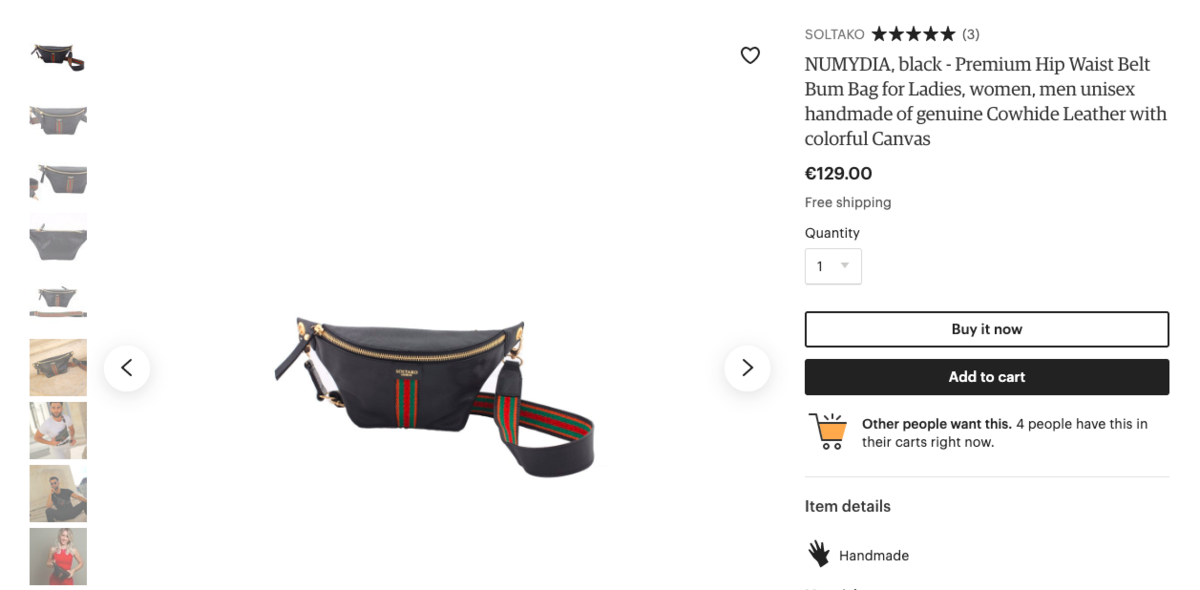 "Bag arrived quickly and in flawless condition. Good workmanship of the zippers. Clean interior with nubuck leather, high quality eyelets and buckles. I use the bag daily. It got wet in the rain but no discoloration. Enough space for purse, smartphone and other small items. It looks chic."
Review on Etsy.com by Peter
Buy on Etsy.com